Last Week at ODL: Isabelle Raynauld, Univision Music and Paisley Smith
by Beyza Boyacioglu
We are excited to begin our weekly blog posts which will introduce the presenters from our weekly meetings and the topics we discuss to the wider documentary and media community. In addition to archiving our meetings, we hope this series serves as a good resource, and inspires further ideas, projects and research. If you are located in Cambridge, feel free to attend our public afternoon sessions, every Tuesday at 11:30 (except for semester and summer breaks). 
On November 29, ODL welcomed guest speakers  Nuria Net and Jordi Oliveres from Univision Music, VR filmmaker Paisley Smith, and ODL fellow Isabelle Raynauld and her producer Frederic Bohbot.
In the morning session, Isabelle Raynauld, an award-winning filmmaker and professor of cinema at University of Montreal, together with her producer Frederic Bohbot, introduced her documentary-in-production Brain, Music and Memory. The film explores the relationship between the brain, music, and memory by showing the impact of music therapy on speech problems, trauma, anxiety, phobia, PTSD and so on. One story that stood out from Raynauld's intriguing trailer depicted a man who had suffered a stroke and lost his ability to speak, until he found his way back to language through singing. Through similar personal stories and professional testimonies, Raynauld's playful film aims to unravel the mystery behind how our minds react to and work with music, and discuss the benefits of undervalued music therapy.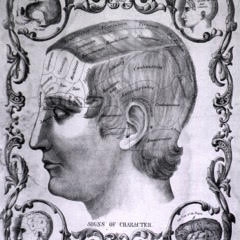 Following the presentation, we discussed outreach possibilities for Brain, Music and Memory. Collaborations with music/audio specific platforms and organizations such as Spotify, PRX, and Pitchfork, and niche festivals such as Real Abilities Festival, and a podcast or application for music therapy were amongst suggestions.
In our afternoon session, we welcomed Jordi Oliveres, Senior Director of Music at Univision and head of TrackRecord and Nuria Net, Senior Editor of Music at Univision.
Jordi Oliveres introduced Univision Music's new project Track Record, a music news website in English from the Spanish-language broadcaster designed for a younger audience. In line with the editorial approach of other Univision products, Track Record touches upon issues of identity, social issues, and politics through the lens of music. The website was launched five months ago; it publishes short stories every day, two to three features and one to two videos a week.
The video section includes behind-the-scenes videos, 360-videos, a series named 'Instrumental' that unpacks questions about music and mind, and annotated music videos. A recent collaboration between Track Record and Deep Stream – a tool co-created by Comparative Media Studies alumnus Gordon Mangum – led to a music video of the song 'Who Built the Wall' by David Poe annotated with Fusion articles about president-elect Donald Trump.
Track Record's first 360 video moves beyond just immersing the audience in a 360-degree environment to act as an attempt at preservation. In Remembering Other Music, Track Record documented the 20-year-old East Village landmark music store 'Other Music,' before it shut its doors for good.
When launching Track Record, Oliveres said they built upon Univision's existing audience via platforms like Facebook, Twitter, YouTube, Soundcloud and Reddit and use paid content promotion. In addition to collaborating with music industry figures, labels and publicists, the site works to develop the careers of new artists.
Track Record's upcoming projects include a digital and tv series about concerts in historical venues and a collaboration between young Cuban musicians and U-LAB which was recently launched to incubate new artists and innovative music journalism.
[youtube]https://www.youtube.com/watch?v=O9FWk0YR42o[/youtube]
Nuria Net, the senior editor of music at Univision, talked about Univision's music site Uforia and how its journalists cover major news events, like the death of Fidel Castro, from a music-based perspective. She showcased the division's promotion of young talent with live studio recordings and performance from the floor of the media outlet's flagship newsroom in Miami.
The final presenter of the day was Paisley Smith, a VR filmmaker and the co-founder of Virtual Reality Girls, a community of women VR creators. Smith was invited by the Sundance Ignite Fellowship program to travel to Boston and teach 360 VR storytelling at Raw Art Works. At ODL, she explained how she uses worldbuilding techniques to teach VR storytelling to kids. In the second part of her presentation, Smith spoke about her project Taro's World (supported by National Film Board of Canada), an animated VR project about Taro, a Japanese exchange student who lived with Smith and her family. Taro took his own life at the age of 17 and the project deals with the topics of friendship and loss in a personal, artistically rendered immersive VR environment.
Unity build by Milan Koerner-Safrata
Artwork by Kaho Yoshida