William Uricchio
Principal Investigator, MIT Open Documentary Lab
Director, Comparative Media Studies
uricchio AT mit DOT edu
William Uricchio is Professor and Director of the Comparative Media Studies Program and Professor of Comparative Media History at Utrecht University in the Netherlands. He is also Lead Principal Investigator of the Singapore-MIT GAMBIT Game Lab. His efforts as a documentary maker began in grammar school, and led to a short but formative professional career as an editor and director of social activism and anthropological documentaries. Uricchio's academic career began in the classroom with Leo Hurwitz, Lewis Jacobs, Jay Leyda and George Stoney, and resulted in a dissertation on the 'city film' that focused on the early years of non-fiction film production, and particularly film's relationship to other representational technologies such as the photograph, stereograph and panorama. Uricchio's most recent books include Media Cultures (2006 Heidelberg), on responses to media in post 9/11 Germany and the US, and We Europeans? Media, Representations, identities (2009, Chicago). He is currently completing a manuscript on the concept of the televisual from the 17th century to the present.
Sarah Wolozin
Director, Open Documentary Lab
Program Manager, Comparative Media Studies
swolozin AT mit DOT edu
Sarah Wolozin has produced documentaries and educational media for a wide variety of media outlets including PBS, History Channel, Learning Channel, NPR, and various websites and educational technologies.  Her work includes an episode of the PBS series, America's Sorting Machine: Unequal Access to College, and the last episode of the PBS series, This Far By Faith: African-American Spiritual Journeys and the Peabody-winning series, I'll Make Me A World: African-American Arts where she served as associate producer.  She started experimenting with the web back in the early stages of its public use and developed and produced an award-winning interactive website based on a comic book character. Whatever the platform, her main interest is in enabling diversity of voice and provoking thoughtful discussion and action through a good story.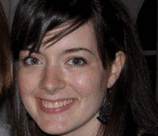 Katie Edgerton
Research Assistant, Open Documentary Lab
S.M. Candidate, Comparative Media Studies
kedgerto AT mit DOT edu
Prior to joining CMS, Katie was an assistant curator for exhibitions at the 9/11 Memorial Museum at the World Trade Center site, where she worked on content development and scriptwriting for the primary historical exhibition as well as several of the Museum's digital initiatives. Katie graduated Williams College in 2008 with a degree in history and theater.
Collaborators
Vivek Bald
Assistant Professor of Writing and Digital Media
vbald AT mit DOT edu
Vivek Bald is a documentary filmmaker and scholar whose work focuses on histories of migration and diaspora, particularly from the South Asian subcontinent. His current work, which examines the desertion and settlement of Indian Muslim merchant sailors in U.S. port cities in the late nineteenth and early twentieth centuries, is the basis for a forthcoming book, Bengali Harlem and the Hidden Histories of South Asian New York, and a documentary film, In Search of Bengali Harlem.
Chris Boebel
Manager, MIT Video Productions
Director, Exit Zero
cboebel AT mit DOT edu
Chris Boebel is manager of MIT Video's post-production unit and a producer of documentary and other video programs at MIT Video Productions, part of the MIT Libraries. Chris is also instructor and co-developer of MIT's "DV Lab", a graduate and undergraduate course that combines theoretical analysis of science documentaries with hands-on documentary production. He has produced and directed two feature films, Red Betsy and Containment: Life After Three Mile Island, as well as a number of short films and television programs. Chris's work has screened at more than 50 film festivals around the world, including the Sundance Film Festival, and has appeared on many television networks, including PBS, the BBC, and Nickelodeon. Currently, he is collaborating with his wife, MIT Anthropology Professor Christine Walley, on a new documentary video project entitled, Exit Zero, a first-person account of the long-term impact of deindustrialization in Southeast Chicago. An alumnus of New York University's Graduate Film Program in the Tisch School of the Arts and recipient of both a Paramount Pictures Grant and a teaching fellowship, Chris has also been a resident fellow at the Millay Colony for the Arts.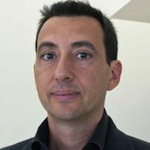 Federico Casalegno
Director, MIT Mobile Experience Lab
casalegno AT mit DOT edu
Federico Casalegno, Ph.D., is the Director of the MIT Mobile Experience Lab and Associate Director of the MIT Design Laboratory at the Massachusetts Institute of Technology. Since 2008, he is the director of the Green Home Alliance between the Massachusetts Institute of Technology and the Fondazione Bruno Kessler in Italy. He is adjunct full professor at IMT Institute for Advanced Studies Lucca, Italy.  A social scientist with an interest in the impact of networked digital technologies in human behavior and society, Casalegno both teaches and leads advanced research at MIT. Since 2004, he has held a position as Lecturer at the MIT Media Lab Smart Cities group. Casalegno holds a Ph.D. in Sociology of Culture and Communication from the Sorbonne University, Paris V, with a focus on mediated communication and social interaction in networked communities and wired cities. For the Living Memory, connected community project, he was awarded the Best Concept prize by the American Leading Industrial Designers I.D. Magazine, and the Silver Prize Design Concept by the Industrial Designers Society of America (IDSA).
Sasha Costanza-Chock
Assistant Professor of Comparative Media Studies
schock AT mit DOT edu
Sasha Costanza-Chock is a scholar and media maker who works in the interrelated areas of social movements and information and communication technologies; participatory technology design and community based participatory research; and the transnational movement for media justice and communication rights, including comunicación populár. Dr. Costanza-Chock holds a Ph.D. from the Annenberg School for Communication & Journalism at the University of Southern California, where he was a Postdoctoral Research Associate; he is also a Fellow at the Berkman Center for Internet & Society at Harvard University. While living in Los Angeles, he worked on a variety of civic media projects with community-based organizations, including the award-winningVozMob.net platform. More information about Sasha's work can be found at schock.cc.
Glorianna Davenport
Former Principal Research Scientist at the MIT Media Lab, running Interactive Cinema and Media Fabrics group; presently runs the Tidmarsh Farms project
Trained as a sculptor and documentary filmmaker, Ms. Davenport has achieved international recognition for her work in the digital media forms. Davenport's research explores fundamental issues related to the collaborative co-construction of digital media experiences, where the task of narration is split among authors, consumers, and computer mediators. Davenport's recent work focuses on the creation of customizable, personalizable storyteller systems which dynamically serve and adapt to a widely dispersed society of audience.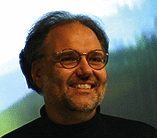 Kurt Fendt
Principal Research Associate and Research Director, HyperStudio
fendt AT mit DOT edu
Dr. Kurt Fendt is Director of the HyperStudio, a development laboratory for educational media projects in the humanities and co-Principal Investigator and Manager of the d'Arbeloff-funded Metamedia project. He has held Visiting Professorships at the University of Cologne, the Technical University of Aachen (both Germany), and the University of Klagenfurt, Austria; he was also Visiting Scientist at the Fraunhofer Institut in Sankt Augustin, Germany. His work includes the conceptualization and implementation of multimedia applications for the humanities, with a special focus on foreign-language and culture education, interaction design, and research on hypertext and narrative theory.  He is co- Director of "Berliner sehen", a collaborative hypermedia learning environment for German Studies, the on-line collaboration space for educators "Berliner sehen Exchange", and co-author of the French interactive narrative A la rencontre de Philippe.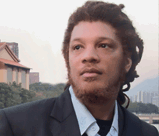 D. Fox Harrell
Associate Professor of Digital Media, Comparative Media Studies, Program in Writing and Humanistic Studies, and Computer Science and Artificial Intelligence Laboratory (CSAIL)
fox DOT harrell AT mit DOT edu
Fox Harrell is a researcher exploring the relationship between imaginative cognition and computation. His research involves developing new forms of computational narrative, gaming, social media, and related digital media based in computer science, cognitive science, and digital media arts. The National Science Foundation has recognized Harrell with an NSF CAREER Award for his project "Computing for Advanced Identity Representation." Harrell holds a Ph.D. in Computer Science and Cognitive Science from the University of California, San Diego. His other degrees include a Master's degree in Interactive Telecommunication from New York University, and a B.F.A. in Art, B.S. in Logic and Computation (each with highest honors), and minor in Computer Science at Carnegie Mellon University. He has worked as an interactive television producer and as a game designer. He is currently completing a book, Phantasmal Media: An Approach to Imagination, Computation, and Expression, under contract with the MIT Press
Thomas Levenson
Professor, Program Head and Director of the Graduate Program in Writing and Humanistic Studies
levenson AT mit DOT edu
Professor Thomas Levenson is the winner of Walter P. Kistler Science Documentary Film Award, Peabody Award (shared), New York Chapter Emmy, and the AAAS/Westinghouse award. His articles and reviews have appeared in The Atlantic Monthly,The Boston Globe, Discover, The Sciences. Winner of the 2005 National Academies Communications Award for Origins.
Christine Walley
Associate Professor, Anthropology Program
cwalley AT mit DOT edu
A documentary filmmaker and associate professor in Anthropology, Christine Walley is co-directing and producing a documentary, Exit Zero, exploring changing community life in a former Midwestern steel town.  Her research and teaching interests include: the environment, development, gender, documentary/ethnographic film, and theories of globalization and capitalism. She received a B.A. in anthropology from Pomona College in 1987 and a Ph.D in sociocultural anthropology from New York University in 1999. Her book, Rough Waters: Nature and Development in an East African Marine Park (Princeton University Press, 2004), is based on 19 months of fieldwork in East Africa. She has published on the controversial topic of female genital surgeries in Africa as well as the relationship between science and "indigenous knowledge."