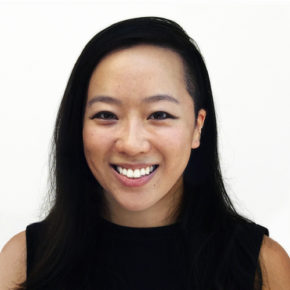 Sue Ding is a documentary filmmaker and multimedia producer. She has worked on arts/culture and public affairs projects for media outlets including PBS, WGBH, Tumblr, and International Channel Shanghai. Her production credits also include several Emmy Award-winning programs for New York City's public television stations.
Sue graduated from Brown University with a double major in Visual Arts and International Relations, and has also studied at the Rhode Island School of Design, the School of Visual Arts, and the Université Paris-Sorbonne.
At MIT, Sue works at the Open Documentary Lab and explores new forms of nonfiction storytelling. Her research interests include emerging media technologies, identity construction, and visual culture. She is also passionate about pop culture, travel, art, social justice, and mythology and folklore.
Sue Ding
Research Assistant, Open Documentary Lab
Graduate Student '17, Comparative Media Studies