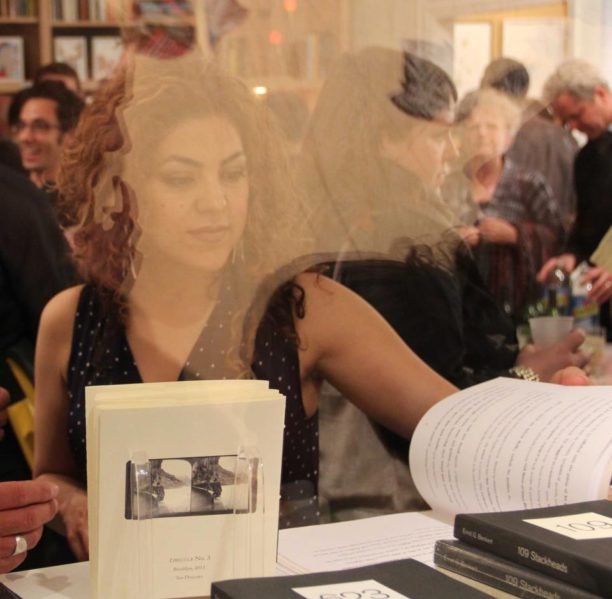 Rashin Fahandej is a transdisciplinary artist and filmmaker.  Her projects engage a variety of social, political and cultural issues through conceptual, psychological as well as aesthetic explorations.  She works in a diversity of media, including but not limited to feature film documentary, video and sound installations, performance, relational art, photography and painting.
Her work, solo and collaborative, has been exhibited internationally at numerous venues including The Western Front, Vancouver; Organhaus Gallery, Chongqing/China; Normale Supérieure, Paris; UCLA's Wight Gallery, LA; Southern Exposure, Intersections for the Arts, San Francisco; Big Screen Plaza, Alwan for the Arts, NYC. Her experimental short film Sahyeh Sorkh was an official selection atBoston International Film Festival.
Rashin was born and raised in Iran and currently lives in Boston, MA.  She received her BFA in painting from the Massachusetts College of Art and Design; and her MFA in Film studies from San Francisco Art Institute.
Rashin is currently a Boston Artist-in-Residence with the Mayor's Office of Art and Culture and a research fellow at MIT Open Documentary Lab.