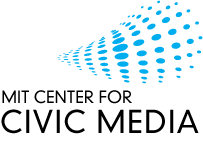 MIT's Center for Civic Media creates and deploys technical and social tools that fill the information needs of communities. Bridging two established programs at MIT—one known for inventing alternate technical futures, the other for identifying the cultural and social potential of media change—the Center for Civic Media is a joint effort between the MIT Media Lab and the MIT Comparative Media Studies Program.
The Community Innovators Lab (CoLab) is a center for planning and development within the MIT Department of Urban Studies and Planning (DUSP). CoLab supports the development and use of knowledge from excluded communities to deepen civic engagement, improve community practice, inform policy, mobilize community assets, and generate shared wealth.
The Education Arcade explores games that promote learning through authentic and engaging play. TEA's research and development projects focus both on the learning that naturally occurs in popular commercial games, and on the design of games that more vigorously address the educational needs of players. TEA's mission is to demonstrate the social, cultural, and educational potentials of videogames by initiating new game development projects, coordinating interdisciplinary research efforts, and informing public conversations about the broader and sometimes unexpected uses of this emerging art form in education.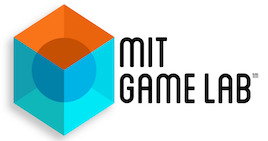 The MIT Game Lab explores the potential of play, particularly as it is amplified by new technologies. The Game Lab has a track record of developing games that demonstrate new research concepts and build on cutting-edge technology.
MIT's HyperStudio – Laboratory for Digital Humanities explores the potential of new media technologies for the enhancement of education and research in the humanities. HyperStudio focuses on questions about the integration of technology into humanities curricula within the broader context of scholarly inquiry and educational practice.
The Imagination, Computation and Expression Lab builds computational systems for expressing imaginative stories and concepts — "phantasmal media" — enabling new forms of human creative culture while empowering users. Imagination computing systems use artificial intelligence/cognitive science-based techniques as expressive resources for new forms of interactive narrative, gaming, online identity, software art, and new forms of expressive digital media.

The Center for Future Storytelling at the MIT Media Lab is rethinking storytelling for the 21st century. The Center takes a new and dynamic approach to how we tell our stories, creating new methods, technologies, and learning programs that recognize and respond to the changing communications landscape.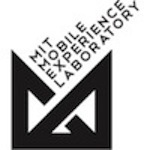 MIT's Mobile Experience Laboratory seeks to radically reinvent and creatively design connections between people, information and places. Using cutting-edge information and mobile technology, the lab seeks to improve peopleʻs lives through the careful design of meaningful experiences.
MIT's Program in Arts, Culture, and Technology operates as a critical studies and production based laboratory, connecting the arts with an advanced technological community. ACT faculty, fellows and students engage in advanced visual studies and research by implementing both an experimental and systematic approach to creative production and transdisciplinary collaboration.