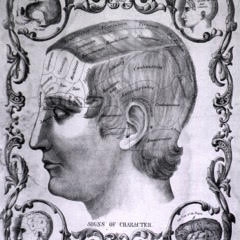 With the Brain, Music and Memory  project, Isabelle Raynauld, MIT OpenDocLab Visiting Scholar, wishes to create an interactive and immersive web documentary that invites the spectator/user to explore the human brain from a sound perspective.   She is particularly interested in representing how the human brain «hears», how it «permits»  us to store musical memories and to relate to voices and sounds even when our cognitive abilities are weakened by illness or trauma for example.
How our brain and mind listen, remember and connect with the world through sound will form the core of this film.
Isabelle considers the brain to be the ideal landscape for her to create a multi-layered interactive interface to navigate in. The project's aesthetic, narrative and interactive approach will weave connections between our brain functions and an individual's capacity to recognize voices, sound ambiances, remember and be emotionally moved by words and lyrics. These topics will be explored from a scientific point of view, by relying on research in neurosciences, history of medicine, physics and psychology. It will also bring to light innovative experiments, seek to reveal different art and musical therapies as well as inspiring theories about hearing, memorizing and listening processes.
At the heart of the project will be individual stories.
The Brain, Music and Memory documentary is funded by the Social Sciences and Humanities Research Council of Canada, produced by Bunbury Films Montreal (recipient of an Oscar for The Lady in Number Six) is in development with the CBC – Television Radio-Canada and benefits from the collaborative and artistic input of all involved at the MIT OpenDocLab.