How to Finance Your Interactive Documentary
Part 2: Some Interesting Initiatives
By Arnau Gifreu
In this series of posts we address useful information for people interested producing new media in general, and specifically interactive documentaries. Among other initiatives, there are key mechanisms such as financing markets, commonly called marked place or crossover  market, which a few years ago started to operate in the interactive and transmedia field. They have been playing a key role in film and the arts for some years, and currently work very well. Let's look at eight initiatives–there are more but we will focus on these due to their importance: Cross Video Days, Sunny Side of the Doc, Sheffield Doc/fest, Tribeca New Media Fund, The Sundance New Frontier Story Lab (Sundance Institute), Just Films (Ford Foundation), IDFA Forum and Power to the Pixel.

SHEFFIELD DOC FEST (June 5-10, Sheffield)
The Sheffield Doc/Fest, short for Sheffield International Documentary Festival, is a festival of international documentary and digital media held in Sheffield, England.

Since starting in 1994, the Sheffield Doc/Fest has grown to become the largest documentary festival in the UK and the third largest in the world. The festival includes screenings, an industry conference, and a market for the financing and distribution of films and awards. It also covers digital and interactive projects. The 2013 Doc/Fest was voted one of the coolest top five documentary film festivals in the world.
The festival facilitates two key mechanisms for encouraging production: Crossover Market and MeetMarket. The MeetMarket is a flexible format that allows pitching all kinds of projects as well as contacting filmmakers and transmedia authors. Professionals interested in attending presentations can watch festival projects that have attracted their attention through the Distrify platform, which also has access to other information such as a short synopsis, biographical information and budget.
Parallel to the MeetMarket, Sheffield Doc/Fest organizes the Crossover Market, for presentations or interactive projects that use alternative or innovative funding and distribution such as crowdfunding, self-distribution, VOD and even simultaneous distribution. Besides being able to present their ideas to crossmedia experts and digital producers, some projects may meet with potential financial players outside the traditional film and television industry circuit. Selected projects are able to pitch ideas to cross-platform commissioners and digital experts and a chance to meet with representatives from digital agencies, brands, third sector representatives and other potential supporters from outside of the traditional film and TV industries.
Some of the core activities of the interactive section of the festival are:
▶︎ Cross Platform Mentoring: mentoring to five projects to help bring them to market.
▶︎ Interactive at Nottingham: day-long event featuring creators from across the media landscape.
▶︎ Cross Platform Producer Programme: programme of events and mentoring to develop cross platform production.
▶︎ Interactive Filmmaking Workshops: 6 interactive filmmaking workshops around England to develop the emerging field of interactive storytelling.
▶︎ Immerse yourself at Sheffield Doc/Fest: 3 immersive projects at Sheffield Doc/Fest (in 2014: Door Into the Dark – Anagram; Project Syria – Nonny de la Pena; Assent – Oscar Raby & Katy Morrison).
▶︎ Interactive Sessions and Presentations at Doc/Fest: a series of sessions covering production, development, distribution and marketing across a wide range of technologies and platforms.
▶︎ The Crossover Summit: a day-long series of talks exploring the outer edges of documentary. In 2014 the Crossover Summit returned to Doc/Fest for a 6th year.
▶︎ Crossover Expo: a showcase of the companies and technologies at the forefront of the interactive storytelling landscape.
▶︎ Ramillas Sheffield Interactive Fund Pitch: five projects in the Crossover Market were invited to pitch on stage in a public event during Sheffield Doc/Fest. The winning project was awarded €3000. Ramillas is an angel investor seeking to co-finance and co- produce original interactive documentaries.

TRIBECA NEW MEDIA FUND
The Tribeca Film Festival (TFF) was established in 2002 by Jane Rosenthal and actor Robert De Niro in response to the attacks of September 11, 2001, and the consequent loss of vitality of the New York neighborhood Tribeca.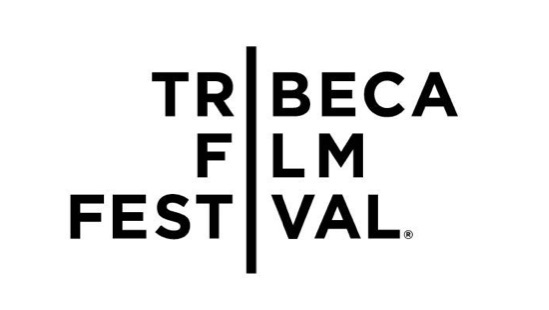 The declared mission of the festival is to enable the international film community and general public to experience the power of film by redefining the experience of the festival. The Tribeca Film Festival was founded to transform New York City into a major film center and to contribute to the long-term recovery of the area of Lower Manhattan. Over the years it has become one of the most prominent festivals worldwide. Their program offers attendees a variety of independent films including documentaries, narrative shorts and features, and a program of films suitable for the whole family. The festival also features panel discussions involving various personalities from the entertainment world, and a music lounge produced with ASCAP that presents established artists and newcomers.
This year the Innovation Week was held from April 21st to 26th, a week of activities where everything interactive gained strength:
Talks Future of Film
A range of activities that explore and illuminate the history and status of cinematic narrative at the intersection of technology and culture through some of the most creative voices at the cutting edge.
The Games for Change Festival –the largest gaming event in New York City–joins the Tribeca Film Festival for the first time this year. Since 2004, Games for Change has facilitated the creation and distribution of social impact games that serve as powerful tools in humanitarian and educational efforts.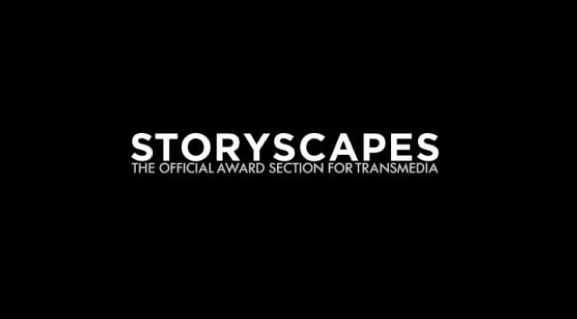 Storyscapes is a collaboration between Bombay Sapphire and the Tribeca Film Festival which brings together five distinctive transmedia projects of worldwide artists and innovators in digital media. This year the stories come to life thanks to innovative narrative techniques that involve viewers in new and different sensory levels. The projects incorporate live virtual reality, 3D graphics, music and gesture-based to encourage participation and stimulate imagination, games, etc. Projects selected to be part of the interactive display of Storyscapes TFF 2015 were:
Do Not Track (Brett Gaylor)
Door into the Dark (Anagram)
The Enemy (Karim Ben Khelifa)
Karen (Blast Theory, developed in partnership with National Theatre Wales) 
The Machine to be Another (BeAnotherLab)
Tribeca Disruptive Innovation Awards
In partnership with the Disruptor Foundation and Harvard professor Clayton Christensen, the father of the theory of disruptive innovation, Tribeca presents its Innovation Awards at the fifth annual edition. Christensen's theory explains how cheap and simple products and services (personal computers, MP3s, Netflix or Wikipedia) have emerged as industry leaders.
For two days filmmakers will join with innovative technologists and designers to re-imagine and invent new possibilities for storytelling in an increasingly mobile world.
The Tribeca Film Institute Interactive Day brings together the most brilliant and innovative thinkers from film, media, games, technology and social change to explore storytelling in the digital age.
In addition, the Tribeca Film Institute launched the TFI Sandbox in 2013, a place where producers can "play and develop the techniques, strategies and interactive projects of the future." The website offers a wealth of training materials as well as links, resources, interviews, and perhaps most importantly, an open forum for producers to obtain financing possibilities for productions. TFI Sandbox was developed by Ingrid Kopp, director of digital initiatives at Tribeca Film Institute (TFI), after two years of collaboration with the Ford Foundation TFI and Just Films project to run the TFI New Media Fund.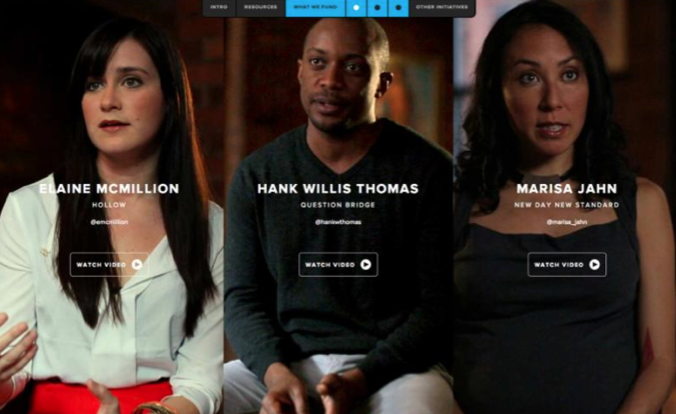 The TFI New Media Fund is an ambitious mechanism for funding and support for interactive and transmedia nonfiction productions, which seeks innovative and disruptive experiences that result in projects on social issues that go beyond traditional film and expand content across media platforms and media, from video games, apps, social networks and the Web. For selected projects, which typically range in between 4 and 8 a year, there are grants ranging from 50,000 to 100,000 dollars.
A draft selection of the most innovative projects selected by the TFI New Media Fund over the past two years:
18 Days in Egypt (Jigar Mehta + Yasmin Elayat)
Alma: A Tale of Violence (Miquel Dewever-plana, Isabelle Fougère, Hugues Micol and Sébastien Brothier)
Dadaab Stories (Rafiq Copeland, K. Ryan Jones, Roberto Gonzalez )
Hollow (Elaine Mcmillion and Jeff Soyk)
Immigrant-Nation (Theo Rigby and Kate Mclean)
Interrup Violence (Steve James, Andrew Suprenant and L. Anton Seals)
Lyka's Adventure (Lance Weiler, Janine Saunders and Atley Loughridge)
Map Your World (Maren Grainger-Monsen and Nicole Newnham)
My Afghanistan (Henrik Grunnet)
New Day New Standard (Marisa Jahn)
Question Bridge: Black Males (Chris Johnson and Hank Willis Thomas)
Use of Force (Nonny de la Peña, Vangelis Lympouridis and Michael Licht)
Who is Dayani Cristal? (Lina Srivastava, Gael Garcia Bernal and Marc Silver)
SUNDANCE FILM FESTIVAL (JANUARY 22 – FEBRUARY 1, 2015)
The Sundance Film Festival is an international film festival held annually in the last two weeks of January in Park City, a town near Salt Lake City, Utah. The festival grew from an idea by Robert Redford in 1980, who wanted to give a chance to young artists outside Hollywood.
At first Redford founded the Sundance Film Institute, but soon saw the need to show the public the work being made by young artists, so in 1983 he created the Sundance Film Festival, which is now the biggest independent film festival in the world.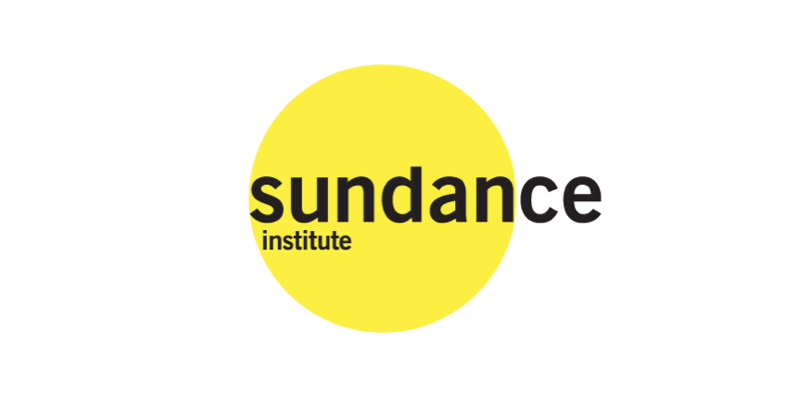 Each year 200 films from more than 9,000 presented are selected to be exhibited at the festival. More than 50,000 people attend the facilities at Park City, Salt Lake City, Ogden, and Sundance, Utah. In addition to the new talent discovered through the screenings of documentaries, dramas and short films, attendees can enjoy live music performances, panel discussions with creators and leading figures of the film industry, advanced facilities, etc. For our purpose, we wish to emphasize the New Frontier section described by the organization as "a social and creative space showcasing interactive installations, multimedia performances, transmedia experiences, panel discussions, and more."
New Frontier at Sundance Institute is a dynamic initiative created to identify and foster independent artists working at the convergence of film, art, media, live performance, music and technology. Since 2007, the New Frontier exhibition at the Sundance Film Festival has provided the highest level of curation in the emerging field, incorporating fiction, non-fiction and hybrid projects to showcase transmedia storytelling, multi-media installations, performances and films.
The Sundance New Frontier Story Lab
With an emphasis on narrative, this laboratory supports artists who are developing interactive or pilot projects and who seek to create rich and resonant experiences for the public. The Sundance New Frontier Story Lab is open to a wide variety of disciplines of storytelling, shaping and designing at the intersection of disruptive innovation in the art of storytelling.
The Labs and Residency programs at New Frontier identify and foster independent artists and creative technologists innovating the art and form of story at the convergence of diverse forms of creative expression, and build a community of collaborators across diverse disciplines to push the boundaries of story. In October 2013, for example, the Sundance New Frontier Story Lab at the Sundance Resort in Utah selected six projects for a one-week immersive experience with a group of outstanding artists, designers, filmmakers, technologists and innovators in the field. Some of the significant projects produced in the Sundance lab in recent years are listed below:
Rome
Chris Milk's multiplatform interactive narrative experience inspired by the music produced by Danger Mouse and Daniele Luppi.
A crowdsourced non-linear documentary of the revolution in Egypt.
A serialized novel written and designed specifically for the iPhone and iPad.
A transmedia art project that facilitates dialogue and identity mapping among a critical mass of Black men in America, which premiered at New Frontier during the 2012 Sundance Film Festival.
An epic adventure into the Bard's canon that traverses the transmedia landscape of graphic novels, theater, film, and mobile gaming.
An interactive film experience and public radio series about members of the Dayton Ohio community who reinvent themselves.
Other related proposals:
New Frontier Artist Residency Program: a New Frontier artist or artist collective will work with the sponsor organization's internal team (i.e. technologists, designers, content developers, researchers, community engagement officers, etc.) grantee partners or other stakeholders to concept or develop a project that aims to push the boundaries of story in some manner.
New Frontier Flash Lab: a lab designed to inspire participants to expand their creative practices or innovate within their organizations and to further their contribution to the evolution of story.
Arnau Gifreu Castells (PhD)
Research Affiliate, MIT Open Documentary Lab
Comparative Media Studies
agifreu@mit.edu