How to Finance Your Interactive Documentary
Part 1: Some Interesting Initiatives
By Arnau Gifreu
In this series of posts we address useful information for people interested in producing new media in general, and specifically interactive documentaries. Among other initiatives, there are key mechanisms such as financing markets, commonly called market place or crossover market, which a few years ago started to operate in the interactive and transmedia field. They have been playing a key role in film and the arts for some years, and currently work very well. Let's look at eight initiatives (there are more but we will focus on these due to their importance): Cross Video Days, Sunny Side of the Doc, Sheffield Doc/fest, Tribeca New Media Fund, The Sundance New Frontier Story Lab (Sundance Institute), Just Films (Ford Foundation), IDFA Forum and Power to the Pixel.
CROSS VIDEO DAYS (Paris, 11 and 12 June 2015)
Cross Video Days has become the most important cross-media professional market in Europe. The market is aimed at producing digital content creators who want to find the bridge between creating and funding multiplatform projects at an advanced stage of development.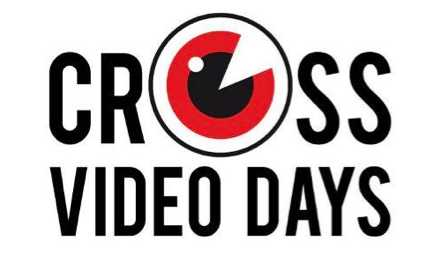 They are looking for innovative projects in any form, including technologies used or business model in development, which still seeks financing: projects with a substantial audiovisual component for more than one screen other than television (web, mobile, tablet, etc.) as well as multiplatform, transmedia and linear projects designed for web, e.g. webseries, are welcomed.
The current edition provides very specific and diversified categories: "Cinema & Transmedia," in partnership with Cannes Film Market (the selected projects will be pitched both in Cannes in May and Paris in June 11th & 12th), "Interactive Documentary", "Webseries & webfiction", "Youth & Education", "Interactive Animation", "Video game", "Crossmedia TV show" and "Others" for all out-of-the- box projects received every year.
With over 350 projects submitted in the 2014 edition, Cross Video Days is the most important co-production crossmedia market program in Europe, and one of the best places to discover the best of International platform creation. With the support of Creative Europe, this content market will host 400 business meetings between 50 selected projects with production capacity and representatives of institutions, broadcasters and companies like Tribeca, POV Digital, Youtube, Channel 4, ARTE, France Télévisions, ZDF, YLE, Orange, Freemantle, Shine, Lagardère and Canal + Group, Euronews, TV5 Monde, Radio France, TF1, etc.
But Cross Video Days is more than a financing market; there are also conferences, round tables, pitches and a hackaton. Have a look at all the videos recorded from the last edition. I found particularly interesting "Multi-platforms storytelling serving the audience," with an excellent panel with Alexandre Brachet (Upian), Adnaan Wasey (POV Digital), Caspar Sonnen (IDFA DocLab), Michel Reilhac (Melange), and moderated by Egbert van Wyngaarden (Transmedia Desk).
Submissions are free of charge and unlimited. The selected projects will have full and free access to all events for 2 team members, including conferences, pitch sessions, workshops, keynotes, content market, IT Market and exhibition hall. In addition, the organization will facilitate pre-organized one-on-one meetings with interactive Commissioners from leading international TV channels, online broadcasters, Funding Bodies, etc.
SUNNY SIDE OF THE DOC (La Rochelle, June 22 to 25)
A few days after Cross Video Days, from the 22nd to the 25th of June, one of the most important events for funding in documentary fields of all kinds (linear, webdoc, transmedia, etc.), will be held in the town of La Rochelle.
In its 25th edition, the International Sunny Side of the Doc event has become a key meeting point and market for industry professionals worldwide. The program also includes free screenings for the general public throughout the event period.
Projects in advanced stages of development and with a trailer, suitable for international television and/or other partners, with a strong profile for co-production and international distribution. Topics to be searched are: science and nature, history, research, culture and current affairs.
Docs in Progress
Call for projects that are almost completed: must be filmed largely in editing stage, and still needing to complete financing (pre-sales, technical participation in post-production, sales agent, etc.).
Asian Side of the Doc
In Chengdou, China, the Asian Side of the Doc was held from March 17-20. The event included pitching sessions, personal meetings, panels and social events, exhibition spaces and training. The Asian Side of the Doc is an exciting television market lasting 4 days with activities that bring together broadcasters, producers, financiers and other stakeholders both from Asia and around the world.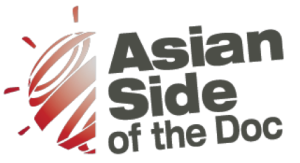 The 6 best projects will be selected for public pitching in front of key Decision Makers and financing partners. Duration of each pitch is 15' (7' for the pitch including trailer and 8' for Q&A). One-on-one meetings will be organized the day after the pitch and the best project will be awarded by event sponsors.
Arnau Gifreu Castells (PhD)
Research Affiliate, MIT Open Documentary Lab
Comparative Media Studies
agifreu@mit.edu