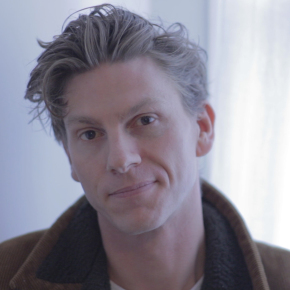 Callum Cooper is an artist and filmmaker. His work covers a spectrum of the moving image from traditional, linear filmmaking to interactive technology driven artworks. Cooper's works are participatory in either their process, content or viewing experience. His linear films have screened internationally including Sundance 2011 (nominated best narrative short film) and Sundance 2013 (Jury Prize Focus Forward, short documentary).
Cooper's non-linear work has been extensively exhibited including the Barbican Centre London (2011) and Toronto International Film Festival (2012).
At MIT OpenDocLab, he will be workshopping and developing four projects: The Flickering Flame, an interactive documentary about the filmmaker Ken Loach (with Sixteen Films, London and Upian, Paris); Sqncr, a digital archival display system; Porton Down, a responsive VR documentary, and an interactive installation piece that examines cognitive media theories.